Become a Part of Kathok Centre
As the great Bodhisattva, Shantideva, said:
"The best way to save a drop of water is to send it to the great ocean."
So too every contribution of any kind you can make to the Centre will create an eternal connection to its enlightened energy. Please consider Kathok Buddhist Centre as the home of your heart.
Kathok Centre is a registered Canadian charity. Tax receipts are available for all donations over $100.
E transfer: peaceiswithinusall@gmail.com 
We recommend sending offerings via e transfer to:
peaceiswithinusall@gmail.com
 ...or if you prefer you may use either of the services below:
Direct Offerings Via Canada Helps
Want to make an offering?  You can donate through the Donate Now button below and print your taxable donation receipts. Be sure to include your intention in the message area of the page.
Direct Offerings Via PayPal
If you prefer Pay Pal to make offerings select button below: no immediate Charitable receipt given. Keep your paypal receipt and submit to Kathok Treasurer at year end for your donation receipt if appropriate.
The Kathok Meditation Society has no membership dues and in order to ensure the continuity of the guidance of the lineage we adhere to the following principles for membership applications:
1. A member should have taken refuge from a lama in our tradition and have fully maintained samaya with any previous lamas to whom they have made a commitment
2. A member should continuously demonstrate their devotion to Guru Yoga by active service to the Centre.
3. Having fulfilled the above conditions a practitioner may apply for membership in the Society. 
Essentially, these are the basic rules of behavior that members must follow:
1. They must be completely devout and believe in of the heritage of, the Buddha, dharma, sangha and the continuity of the lineage and be devoted to the lineage master.
2. They must have a pure and unsullied samaya with any previous lamas with who they have had a relationship.
3. As brothers and sisters sharing one mandala, they must be sincere and friendly to each other, maintaining their vajra vows and regarding each other with a pure view.
4. They should have sincere compassion and be helpful as much as possible to all sentient beings! Membership is not recommended if you cannot follow the above basic samaya.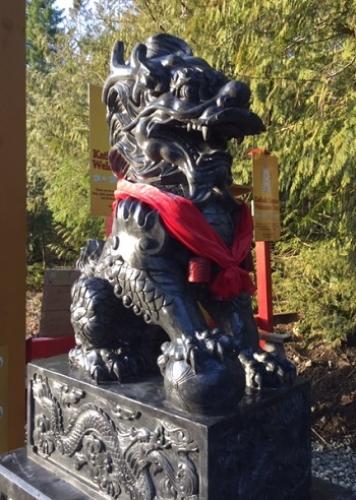 Volunteering with Our Community
If you are interested in volunteering please email us here.
We operate entirely through volunteer efforts and offerings and invite your participation in keeping the Center glowing and growing.  
Thank you for any way, and for all of the ways, you make a positive connection to Kathok Buddhist Centre.